Remembering Stan Lee
You might have heard by now that Stan Lee passed away (which, sadly, is another celebrity death that I care about).
The only time I saw him was at FanExpo Vancouver 2013. Here he is, signing my friend's Spidey book. "Thank you very much for all the stories" my friend said. "Oh, you're very welcome" Stan said.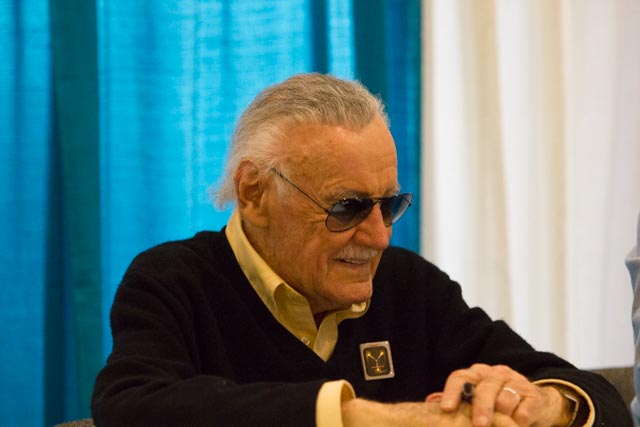 A bit later, all the Marvel cosplayers gathered for Stan, and for a minute he kinda looked like a nerdy version of Hugh Hefner.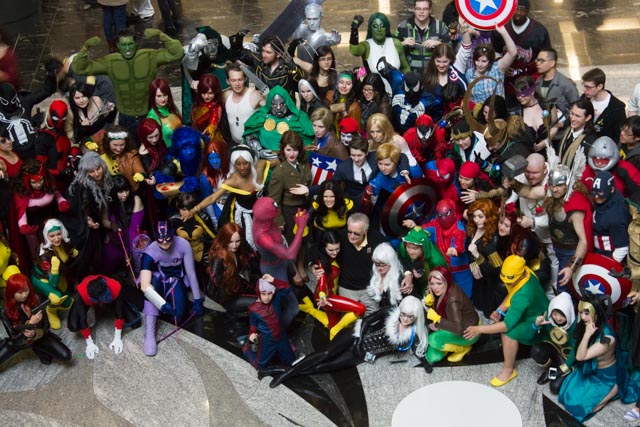 Farewell, Stan!