Design For South Paws
Sarah Baird talks about what us left-handed people have put up with all our lives, and all the way back through history:
Day in and day out, though, the biggest hurdle faced by lefties isn't discrimination — it's mundane, basic functioning. Almost all facets of society, from ink pens to urban design, are crafted and structured to support, abet and cater to the right-handed majority. For lefties, functioning means a constant, conscious consideration of how they can reverse or modify their natural behavior in order to most effectively move around in the world.
The funny thing is that most of the time, I'm not even thinking about it. I'll be, say, getting hot air blowing all over me from holding the vacuum-cleaner "the wrong way", and not really realize that this wouldn't happen if I was right-handed. It's just like living in a world that's slightly less well-designed.
Generally speaking, I've probably encountered less hurdles growing up in France than most North-American lefties: spiral notebooks were not used a lot (we had properly bound notebooks) and student chair/tablet combinations were pretty much inexistent.
The last time I really felt the pain of being part of a market minority was when I was shopping for a new computer mouse. Being a palm gripper, I ideally need a so-called "ergonomic" mouse. But those mice are only ever manufactured for right-handed people. The only left-handed ergonomic mouse that I've been able to find is the Razer Death-Adder Left-Handed Edition. Many people dislike Razer for their annoying configuration software but I figured I still needed to vote with my money. And, you know, I needed a mouse.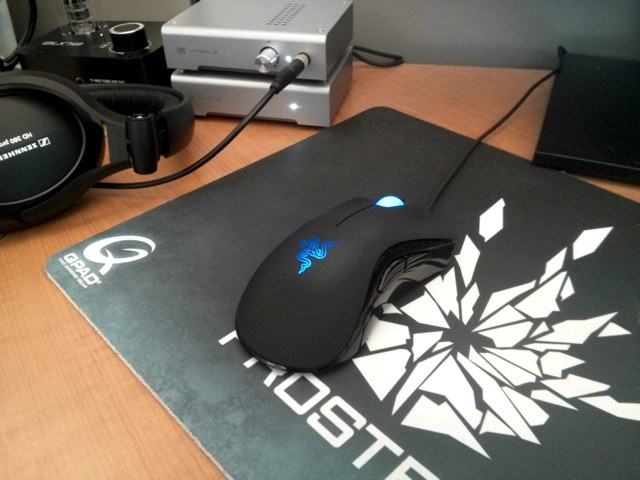 As expected, the configuration software is annoying, but the mouse is really nice.