New PieCrust debug window
There's a new experimental feature (meaning: only in the new default branch) that makes the debug window more useful. The debug window is a little known PieCrust feature that used to only show you some caching and performance information on the bottom right corner of your website. But now you'll notice a second line about "template engine data":
If you click on it, you will see all the template variables exposed for the page you're currently viewing.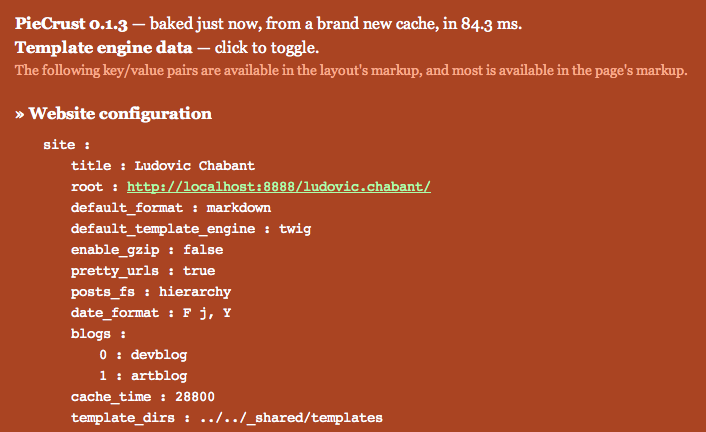 Not only is it useful for troubleshooting things, but it's also a great learning tool. Tell me what you think!